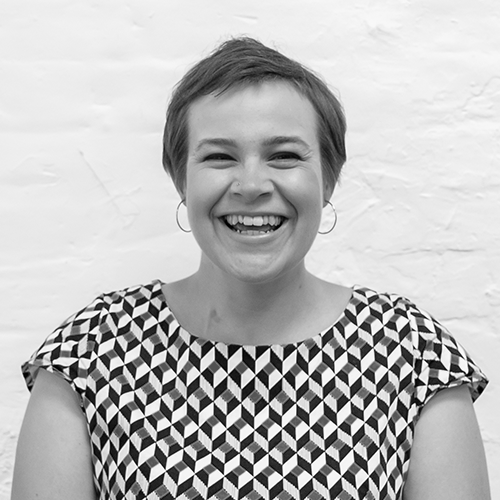 Sarah Ashley-Cantello
On Wednesday 2nd October 2019, our friend and colleague Sarah passed away. 
As our first employee in 2014, Sarah went on to produce dozens of projects: from film shoots in Las Vegas and Tenerife, to voiceovers with RuPaul's drag queens, films reflecting the lives of refugees and the fight against climate change, as well as managing a huge team during last year's live stream for Stand Up To Cancer. 
Anyone who worked with Sarah can tell you about her drive, and the spirit and humour with which she approached her work.  
But more than that, through the example she set, Sarah drove the culture of our little team. She brought us together for away days, Christmas dinners, and a near endless supply of quizzes. In 2019 she took on the role of Head of Culture & Growth, leading us to express our shared values, find better ways of working, and improve representation across our projects and partners. 
Achieving all this while undergoing three years of treatment for bowel cancer only begins to show why we felt such admiration and love for her. Sarah approached life with a sense of courage that will stay with us forever, and her impact on Flying Object will be seen every day.
Thank you Sarah x


If you would like to make a donation in Sarah's memory, please consider one of the following charities who Sarah was directly involved with: